So, August is Romance Appreciation month!
Wait…why not February? I mean…come on, it's only common sense. With Valentine's Day and…Who's weird idea was it to slate August as Romance Appreciation Month?? Even June would have been a better choice, you know because there are so many weddings in June.
I'm sorry, am I ranting? I'm ranting, my bad.
Ahem.
I love books, but what I also love, are movies.
Here are my top 10 romantic comedies. 
In no particular order.
By far my favorite romantic comedy. Hilarious and heartwarming.
This one is classic. The inability to escape the same day replaying over and over, even via death, the repetitive flow of the same sequence of events lends itself to hilarious outtakes as Phil (Bill Murray) tries to both survive this strange phenomenon and win the girl.
Less slap stick and more witty, this one is a classic. Who doesn't love Princess Bride? By the way, you should absolutely read the book because it's even funnier (In a different way.) Go check it out. A quick – and rather depressiong fact actually – The Princess Bride (1987) debuted thirty years ago this year. Excuse me while I scream in my pillow.
When the family of a random guy you have a crush on thinks you're his fiancee, things can only get worse before they get better. Very heartwarming and sweet.
You thought your family was overprotective and annoying. Meet this family. (pst I really need to go watch the sequel!!)
I've said it before, and I'll say it again. Misunderstandings make a good story great. Falling in love with one person, while you're dating someone else online, not knowing that they're one in the same  – great plot! Humorous and so sweet.
When an employee known for his knack at slacking off does a 180 turn around to try and win Employee of the Month to win affections of the new girl, things can get a little out of hand.
One of my absolute favorites as a kid.  Expert storytelling, heartfelt romance. A spirited, feisty commoner finds herself pretending to be a courtier, who happens to catch the eye of the crown prince. How is it possible or fair to fall in love with someone you can never be with?
I was not a fan of either of the lead actors in this movie, (shhh don't throw stuff at me, please!) and hesitated to even sit and watch it, but it's really funny and sweet and a different take on the status of relationships. Again, Misunderstandings (this time, purposefully created) result in much of the humor.
This retake on the original Guess who's coming to dinner (1967) is actually very heartwarming, and puts a spin on the racial divide in relationships. Bernie Mac is hilarious as always.  I enjoyed it not only for the romance, but for the real-life complications that are exaggerated by humor. The tendency of fathers to mistrust their daughters' boyfriends, the race differences, the unemployment v. employment issue; It's an underrated movie, but I thought it was well done.
While there are so many, many more – I'm sure there are some I've missed and some I've just not seen yet "Facepalm". But so many of them are dirty and crass and send the complete wrong message to teens and young adults. This is a huge reason why I began writing romance. But that's a blog post for a different day.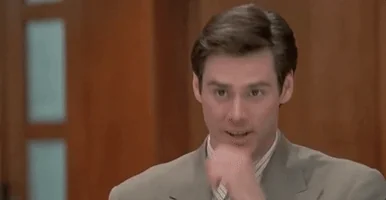 Tell me, have you seen any of these above? Do you have your own favorite? What is your favorite romantic comedy? Let me know in the comments, or hit me up on Twitter.
Sign up for my Newsletter to receive news, updates, and SNEAK PEAKS!
The links provided to Imdb.com are not affiliate links. They do not necessarily represent the views and beliefs of the author of this blog. I receive no monetary payment for clicks and none of the links are buy links. All links are only provided to allow readers to easily access the movie's plot/synopsis.