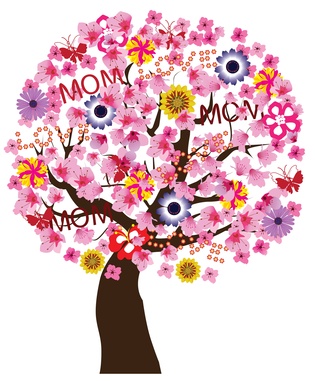 This year, Mother's Day snuck up on me. It will be 10 months since my mom passed away.
I've been very busy, as my dad has also developed many health problems and I've been taking care of him. Now it's spring and the rain has finally given way to lots of sunshine and it's time to tackle our overgrown front and backyards., which is a lot of work.
Things have been busy.  I haven't had much time to process. Until now. And honestly, I'll probably not fully process this specific Mother's Day. until afterward.
The running theme throughout When Hearts Collide when I first began pulling all the details and pieces together, was Forgiveness. As I progressed, I began to realize another important theme: reconciliation. 
When Hearts Collide is more than just a story of Lacey and Jay falling in love. It's a story that depicts the struggles of grief, friendship, and family relationships. It's a story of how much God loves us and has reconciled us to him—even though we sometimes might not recognize as much.
The way Lacey dealt with grief wasn't healthy.  Refusing to deal with past hurts only results in internal wounds festering. Dealing with wounds, reconciling with other people, forgiving other people, all of these things can be painful, but at the same time, extremely, utterly freeing.
I think one of my biggest regrets I have is not being able to reconcile things with my mom. Yes we had a decent relationship, but there are things that I wished we could have talked about, decisions she made I did not like. Things that transpired between us that I didn't resolve have been nagging me. And I can't talk to her. I can't apologize for things I might have done or said. Or didn't do or didn't say.
I might not be able to reconcile with her and ask for forgiveness, 
But I can forgive. With God's help. And I can always ask God's forgiveness whenever I need it.
Colossians 3:13 Bear with each other and forgive one another if any of you has a grievance against someone. Forgive as the Lord forgave you.
In honor of Mother's Day, I am giving away a signed paperback copy of When Hearts Collide! (Or an E-book copy if you are an international participant)
A reckless mistake landed Jay Mathews behind bars as a teen. His inescapable guilt led him to God. Focusing on serving the God who redeemed him and getting his life in order, the last thing Jay wants is a girlfriend. Until he meets Lacey Bennett. Burying a past she'd like nothing more than to forget, college and theater are Lacey's only goals; falling for the one type of guy she swore to avoid—a Christian—is nowhere on her radar. 
As their relationship deepens, past secrets collide, threatening to shatter the love they'd built. Can they learn to trust and forgive? Or is there relationship fractured beyond repair?
This giveaway is open top ALL NEW SUBSCRIBERS to my newsletter! If you subscribe before midnight on May 12th, you're entered to win!